By now we all have seen the photos of Trump's attorney Michael Cohen — a few days after the FBI raided his office, home, and hotel room — seated at an outdoor NYC restaurant, smoking cigars with some men.  Who were those men?  Russians.
Michael Cohen is spending a lovely 80-degree day with his friends, outside his Manhattan hotel, smoking a cigar. On the right: Rotem Rosen. Rotem Rosen and Alex Sapir accompanied Donald Trump on his 2013 trip to Russia.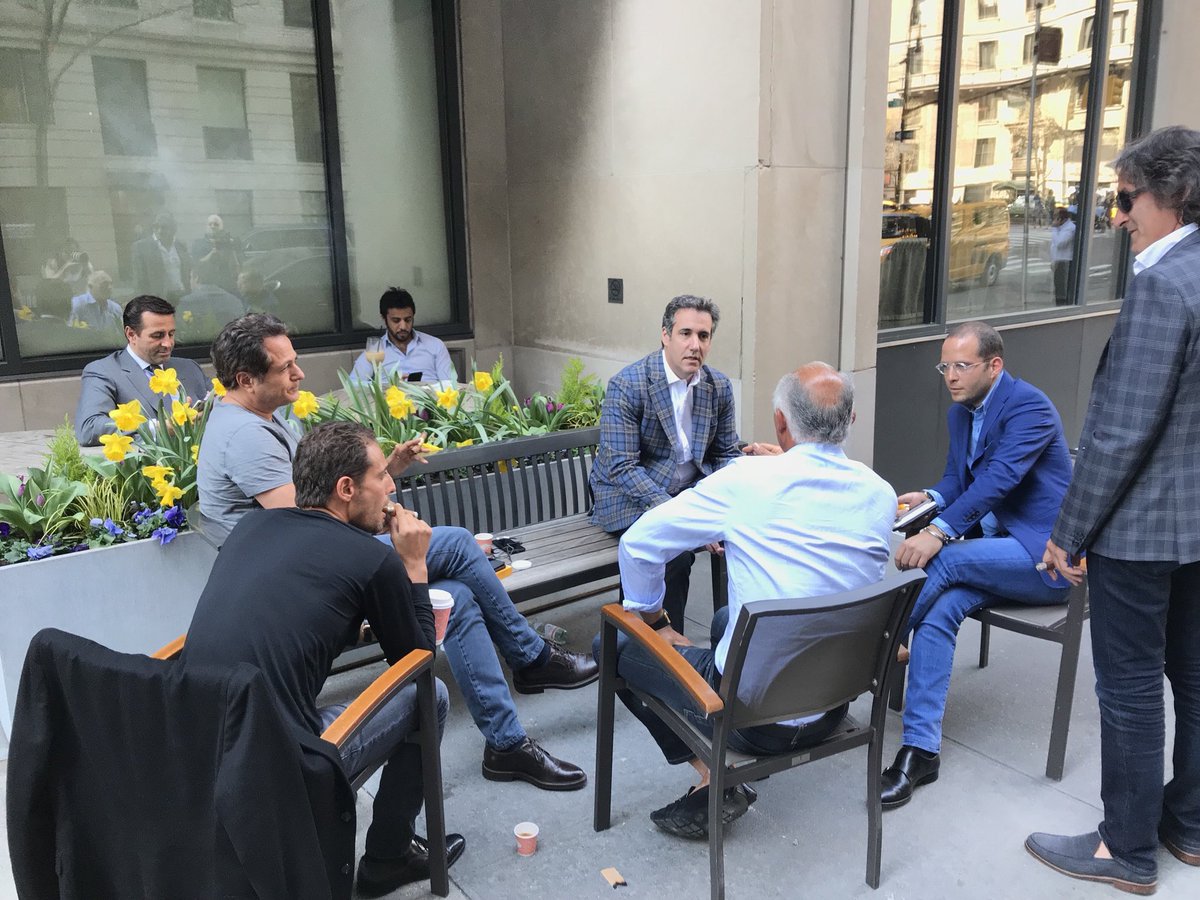 The guy in the grey shirt is Dan Elituv, CEO of Gottex Models, Ltd. Elituv bought Gottex in 2009 from Lev Leviev, a Soviet-born oligarch with close ties to Putin. In 2015 Kushner Companies bought a stake in the old New York Times building from Lev Leviev.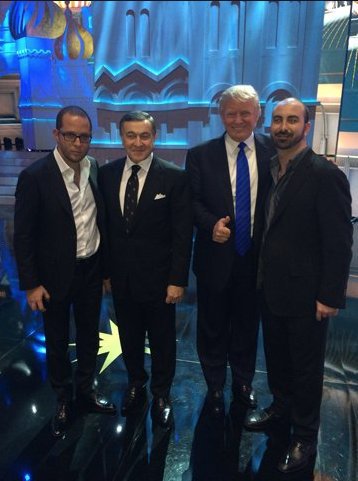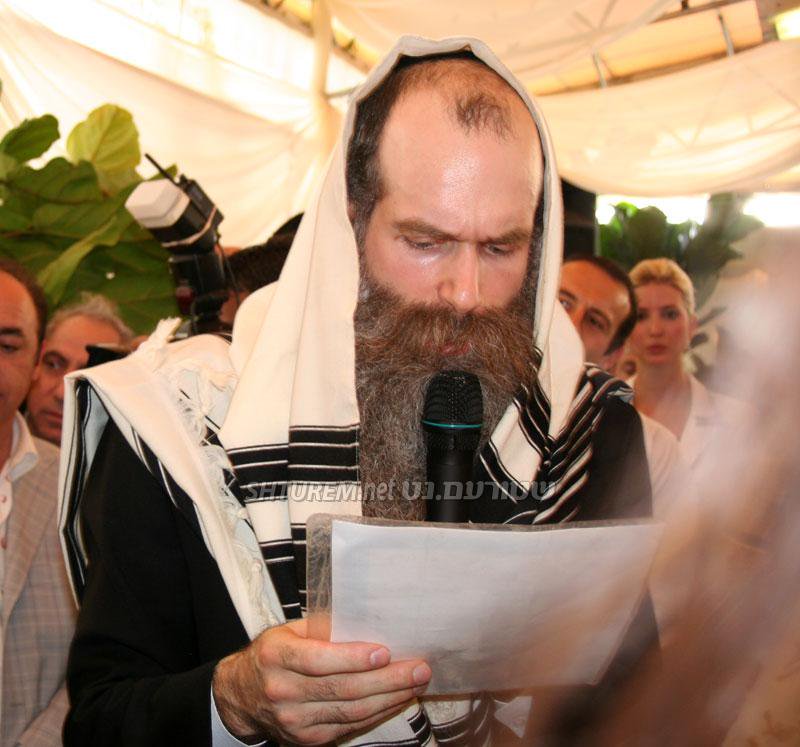 Let's see who else is in that first photo. In the back on the left: Jerry Rotonda, former CFO Deutsche Bank. Rotem Rosen and Jerry Rotonda recently launched a development firm targeting NYC properties with Indian billionaire Anand Mahindra.